Our commitments

Our commitment to ingredients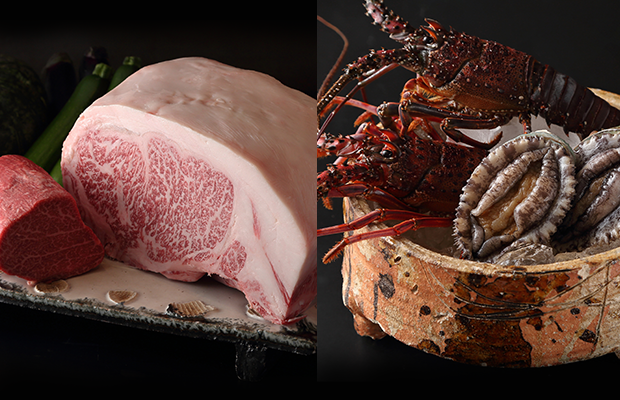 The finest seasonal ingredients come directly from the place of production
Farm fresh carefully selected best Japanese black wagyu of the day.

Indulge yourself in the finely marbled, melt-in-the-mouth taste of premium Wagyu beef.



Giant Ise Ebi, or Japanese spiny lobster over 500 grams.

Rich and satisfying Ise Ebi. Savor the plumpy texture.



Large wild black abalone

Surprisingly tender and flavorful black abalone steak.



Seasonal seafood

Fresh catch live seafood cooked right in front of you.

We offer the best seafood in season caught all around Japan. So please enjoy the blessing of the Japanese four seasons.

Our commitment to skills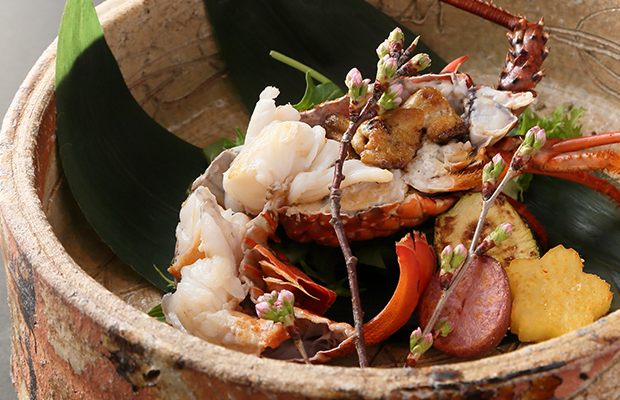 Striving for inheritance and evolution of traditional Japanese skills
We cherish creativity and inspiration, not only in how we cook but also in how we serve dishes.
When the foods are served on plates created with great passion by a contemporary ceramic artist, dishes become amazing single pieces of art.

Our commitment to desserts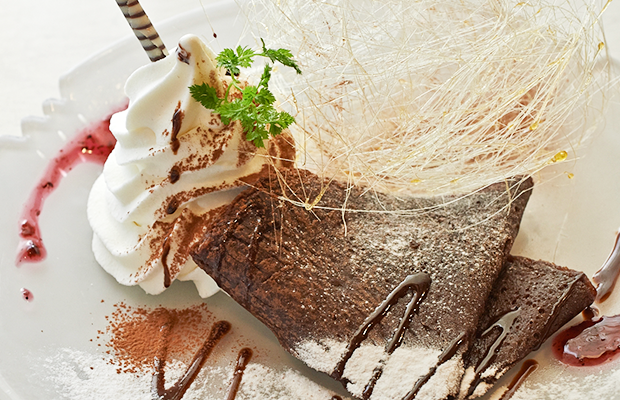 Farm fresh soft serve ice cream
Soft serve ice cream made from fresh milk directly from Takara Farm in Kutsuki, Shiga Prefecture. This refreshing ice cream is perfect for pairing with juicy Wagyu beef. Please enjoy one to conclude a fun-filled time.

Our commitment to tableware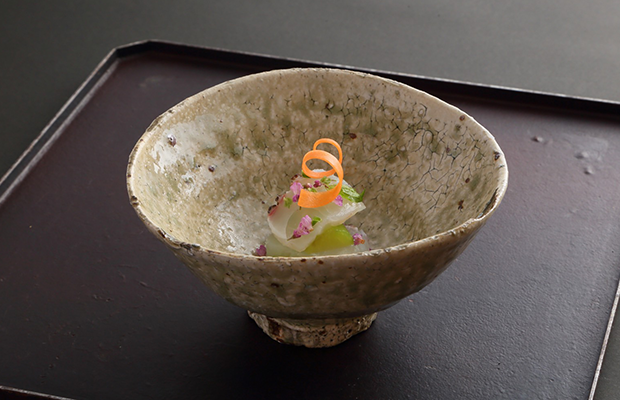 The best dishes served on the best tableware. Presented by Ceramist
"Kouichi Uchida"✕"Hasegawa"
The collaboration of Kouichi Uchida, a leading Japanese ceramic artist, and an ever-evolving restaurant Hasegawa created the tableware.
Hasegawa's plates and bowls are made by firing in an Anagama kiln, an ancient type of pottery kiln built on the mountain of Shiga Prefecture.
Cooking and tableware are inseparable pairs. Please enjoy the beautiful harmony between the dishes and the tableware.

My Cup System:
We keep a cup made by Uchida Kouich as your cup at the restaurant upon request.
(Free of charge. We will stop keeping your cup if you don't visit our restaurant in three months.)
For more information>